At a Glance
Nutanix Mine with Veeam is a comprehensive data protection and management solution that includes all the hardware and software components required to support any virtualised or legacy environment. It enables granular data recovery for mission critical applications and a path to longer term data retention solutions with Nutanix Objects, Veeam Cloud Tiered, tape media and much more.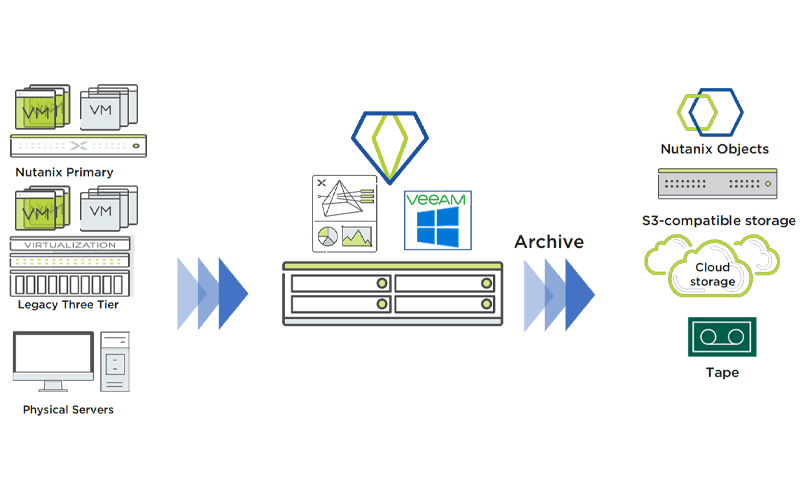 Complete Data Protection and Management
Nutanix Mine with Veeam is a dedicated secondary storage solution designed to protect both your Nutanix and your legacy IT environment. It offers the advanced functionality and support of Veeam Backup & Replication™ Enterprise Plus and can leverage Veeam's cloud tiering capabilities to stage to longer term archival locations, such as Nutanix Objects, or S3-compatible storage.
The benefits of the Storware solution are:
Faster time-to-value—Simplified customer experience for sizing, ordering, deploying, managing and scaling.
Unified IT operations—Integrated operations from deployment to day-to-day data management.
Drop in, scale out—Nondisruptively expand your existing data protection environment to scale with the business.
Single simplified solution— Created and supported by two marketing leaders to remove complexity