Varför ni bör flytta till molnet med Microsoft 365 Education?

Hantera och distribuera molnet enkelt
17,000 skolor upplever redan fördelarna med molnsäkerhet och support.

Uppnå bättre
lärande
79% av lärare är överrens om att digitala verktyg uppmuntrar elevernas samarbete.


Förenkla IT och håll data säkert
79% av föräldrarna är oroliga för sina barns datasäkerhet.

Förändra klassrums-
tiden
89% av eleverna säger att kreativitet är viktigt för deras framtid.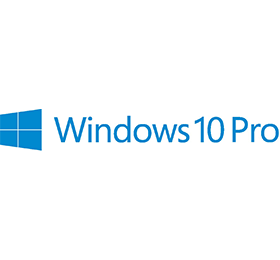 Gör bytet till Windows 10
Familjärt, säkert Windows 10 för personal och studenter.
Microsoft slutade stödja Windows 7 den 14 januari 2020. Efter den 14 januari 2020 kommer en skola som kör Windows 7-datorer fortfarande att starta och köras, men den kommer inte längre att få säkerhetsuppdateringar. För de flesta Windows 7-användare är det den rekommenderade vägen framåt att flytta till en ny enhet med Windows 10. Dagens datorer är snabbare och lätta, men ändå kraftfulla och säkrare, med ett genomsnittspris som är betydligt lägre än för genomsnittlig dator när Windows 7 introducerades 2009.
Hur ni uppgraderar er gamla lösning till Microsoft 365 Education
Få mer valuta för pengarna och tryck på funktionerna hos de senaste Windows 10-enheterna med en Microsoft 365 Education-plan som passar dig. Alla planer ger lärare möjlighet att låsa upp kreativitet, främja lagarbete och ge en enkel och säker upplevelse i en enda, prisvärd lösning byggd för utbildning.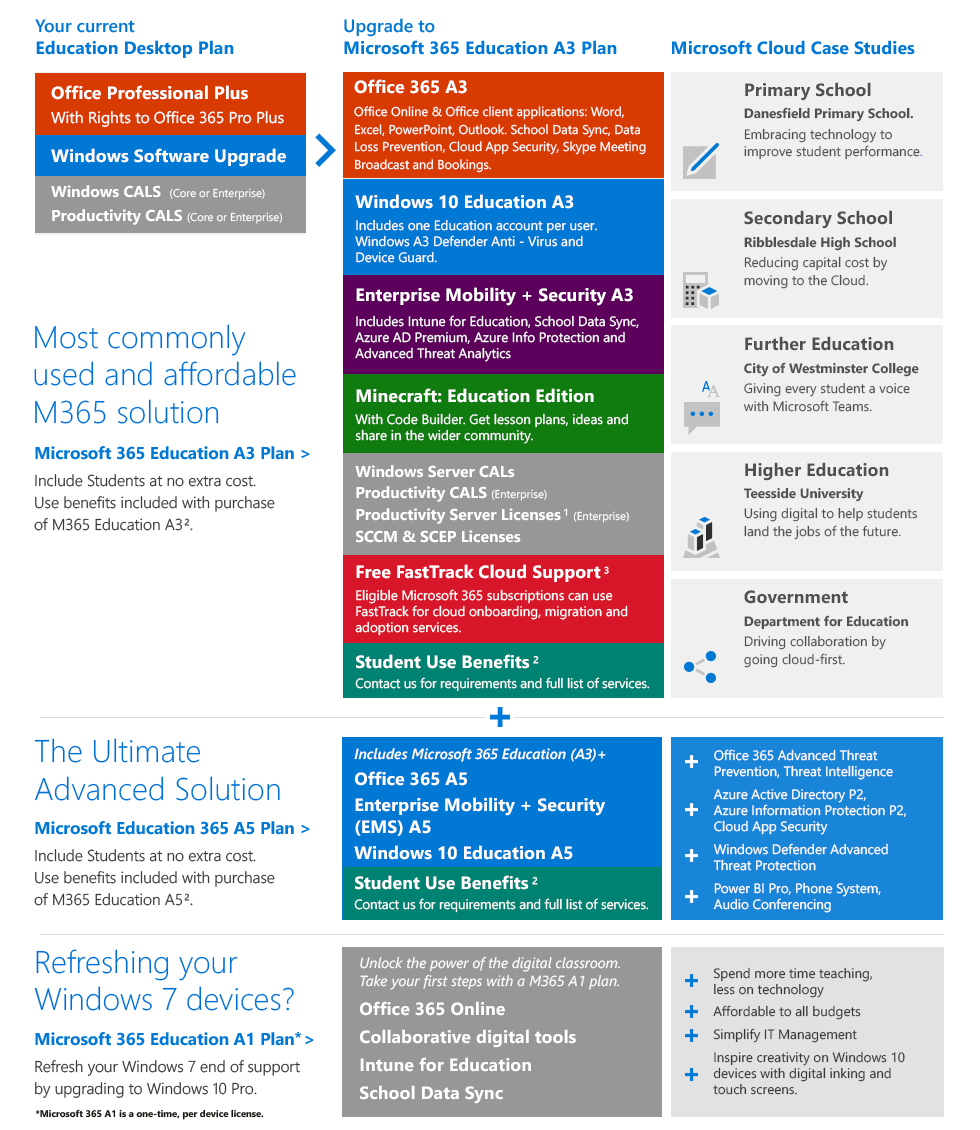 1. Productivity Server Install Rights – Enrollment for Education Solutions (EES) only.
2. Student use benefit: Purchase Microsoft 365 for faculty and staff and include students at no additional cost. Contact us for requirements and full list of services.
3. All customers with eligible Microsoft 365 subscriptions can use FastTrack for onboarding, migration and adoption services. 150+ seats: Customers with 150+ seats have access to remote guidance from FastTrack specialists. Note: Eligibility for FastTrack services for education and nonprofit plans are determined by number of paid seats. 500+seats: Migration assistance for mail and files is available with the purchase of 500 or more seats. See the FastTrack service description for details on data migration for Exchange Online and OneDrive for Business.