Insight Stands Out the LGBTQ+ and allies Teammate Resource Group has officially launched in EMEA with a whole host of activity planned for pride month.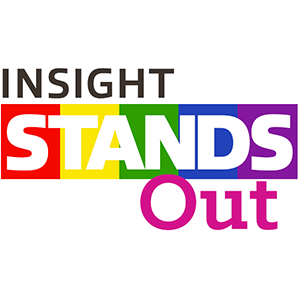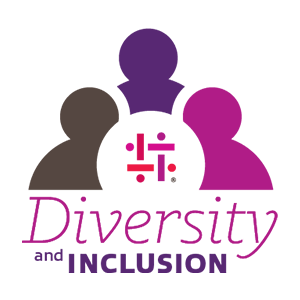 LONDON, UK, June 14, 2021 – Insight Enterprises (NASDAQ: NSIT), the global integrator of Insight Intelligent Technology Solutions™ for organisation's of all sizes, has today announced the launch of its EMEA teammate resource group, Insight Stands Out.
Insight Stands Out, builds upon the success of Insight US's group of the same name, created in 2019. This group aims to foster a highly visible and inclusive environment, further providing educational resources and assistance to Insight teammates. Insight Stands Out EMEA will develop this support further, with additional educational resources including workshops, seminars and peer to peer to peer support.
Pride month officially launched with a Drag Bingo event held by Insight Stands Out North America. Further activities include a panel discussion with Insight Executives and a lunch and learn. This will be accompanied by the official Insight Spotify Pride playlist and a video launching the group.
John Glackin, client operations specialist and EMEA Insight Stands Out Lead, said: "The launch of Insight Stands Out in EMEA is a true reflection of Insight's continued commitment to Diversity, Inclusion and Belonging. As an organisation with an award-winning culture, underpinned by our core values of hunger, heart and harmony, we are dedicated to ensuring everyone feels valued and has the opportunity to be their true authentic selves.
Luisa Sanz, Vice President Western Europe Extended (WEX) and EMEA Insight Stands Out Executive Sponsor, said: "Insight Stands Out is a group dedicated to ensuring that everyone at Insight understands that they have the same opportunities, in an environment where they can feel comfortable and secure, where they can express their opinions freely, where they are recognised according to their accomplishments and that their colleagues, team and company care about them.
"We continue to work to ensure our globally diverse and multicultural clients, partners, and communities are reflected within Insight, and are proud to show our commitment to supporting the development and progression of diversity in the workplace by setting up this resource group."
The launch of Insight Stands Out in EMEA is one of a number of diversity and inclusion initiatives Insight is participating in. Recently recognised by Great Place to Work for its exceptional workplace culture, further schemes include signing up to the Race at Work Charter and the launch of the Insight Allyship.
About Insight
Today, every business is a technology business. Insight Enterprises Inc. empowers organisations of all sizes with Insight Intelligent Technology Solutions™ and services to maximise the business value of IT. As a Fortune 500-ranked global provider of Digital Innovation, Cloud + Data Centre Transformation, Connected Workforce, and Supply Chain Optimisation solutions and services, we help clients successfully manage their IT today while transforming for tomorrow. From IT strategy and design to implementation and management, our 11,000 teammates help clients innovate and optimise their operations to run business smarter. Discover more at www.uk.insight.com.