At Insight, our actions define us.
How we achieve success is as important as success itself. As responsible corporate citizens, we take an active, ethical and compassionate approach to our partners, clients, teammates, shareholders and the communities where we live and work.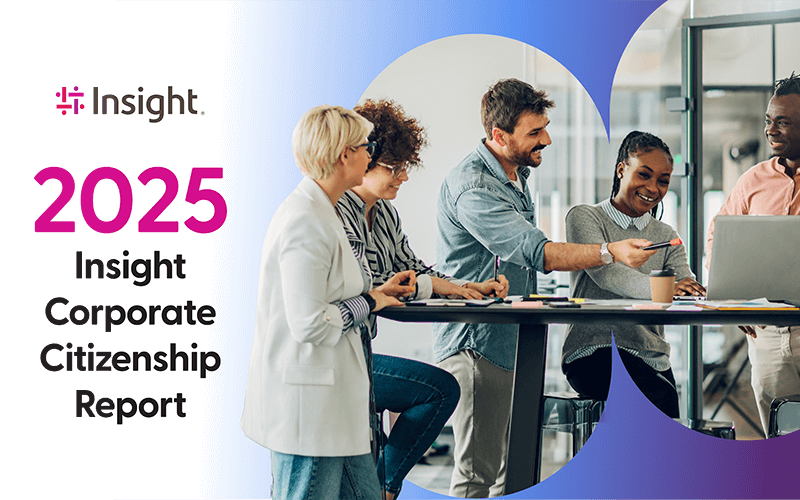 Läs vår Corporate Citizenship Report.

Insight har åtagit sig att tjäna och bidra som ett gott föredöme och att göra en positiv inverkan på det globala samhället. Detta innebär att bedriva verksamhet med integritet och att undvika korruption av alla slag, inbegripet bestickning av tjänstemän.
Respekt för mänskliga rättigheter är en grundläggande värdering hos Insight. Vi strävar efter att respektera och främja mänskliga rättigheter i enlighet med de Förenta Nationernas vägledande principer om företag och mänskliga rättigheter i våra relationer med våra medarbetare, leverantörer och partners.
.
"I strongly believe that technology is our greatest resource for doing good. It can magnify noble causes with an incomparable ability to scale, automate, innovate and communicate."

Joyce Mullen
President and Chief Executive Officer