Microsoft Surface Hub
Connect with people rather than technology.
Surface Hub™ reimagines the meeting experience so you can share ideas with others on a canvas as big as your imagination. Walk up to the display and join a Skype™ for Business meeting with a single tap, and share content effortlessly.

Bring teams together in a way that feels completely natural, with technology that doesn't intrude but helps ideas flow.
"Surface Hub is a game changer; enabling true enterprise collaboration by combining Skype for business with HD video and interactivity for any meeting space."
The Insight Solution

Our experienced consultants plan, build and then manage a collaboration solution built around Surface Hub, which delivers more engaging, efficient meetings. We survey your sites and assess the network infrastructure to ensure that it will support voice and video over IP. We add the device to your network, install the Microsoft store apps you need and perform functional tests.
To fast-track adoption we roll out end-user training programs that help your teams use Surface Hub to its full potential. We also support custom app development through workshops, and can extend the collaboration solution to include legacy devices on your network.
Book a demo
Contact us to book your demo now.
Two ways to collaborate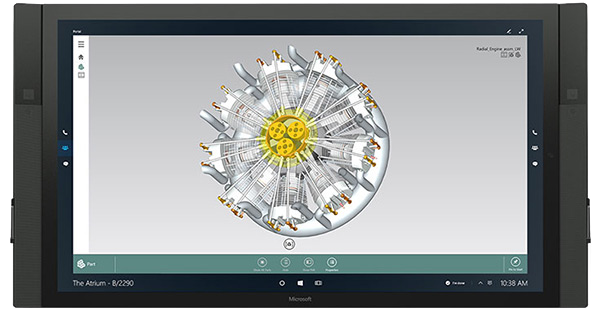 55" Surface Hub
Surface Hub 55-inch 1920 x 1080 with Intel® HD graphics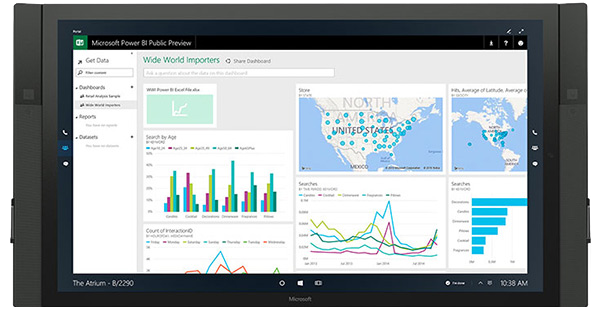 84" Surface Hub
Surface Hub 84-inch 3840 x 2160 with NVIDIA Quadro K2200 graphics
See the Surface Hub in action.
Watch how Microsoft® Surface Hub, the powerful team collaboration device, unlocks the power of the group.
Insight's Surface Hub Services

As well as offering comprehensive services and support that complement Surface Hub, our global reach enables us to process a single order and ship devices to your locations worldwide.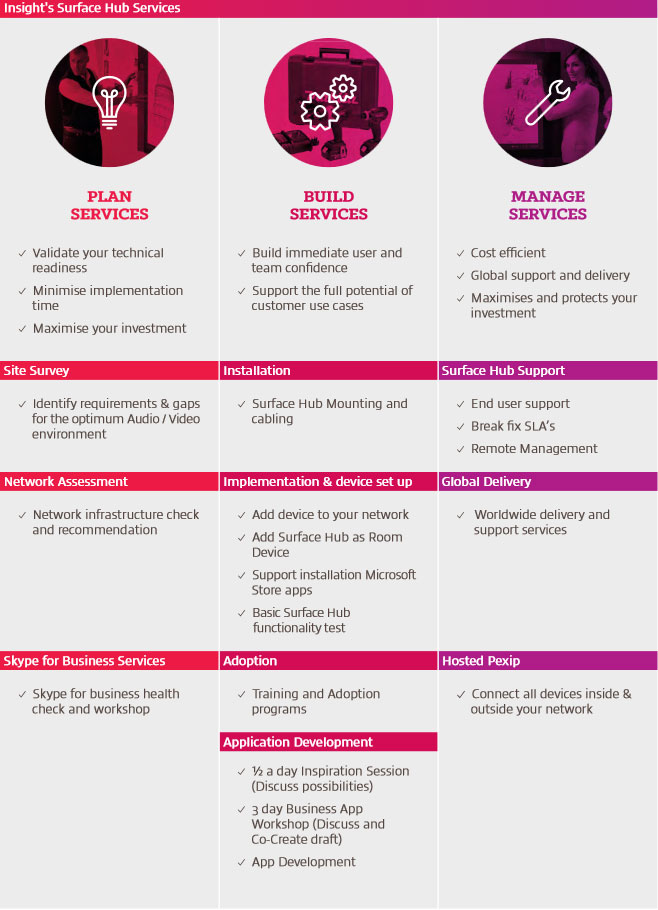 Is Microsoft right for you?
For more information about any of the products or services that Microsoft offers, please contact us and a member of our team will be happy to help.