Introducing SQL Server 2016
Microsoft® SQL Server 2016 offers all of the features and benefits you've come to expect: smooth performance, tough security and intuitive analytics. Plus, it's specifically designed to excel in hybrid cloud environments.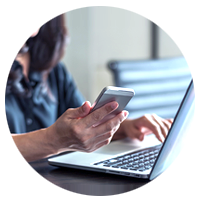 Industry leader
You can build intelligent apps for Online Transaction Processing (OLTP) and more with leading scalability using SQL Server from Microsoft.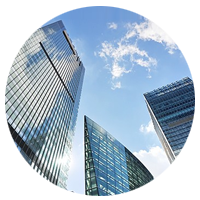 A secure database
SQL Server is the least vulnerable database for six years running, according to the National Institute of Standards and Technology (NIST).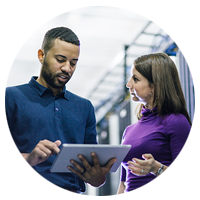 Data powerhouse
SQL Server delivers an easier, streamlined workload mobility experience between your data centre, private cloud and Microsoft Azure®.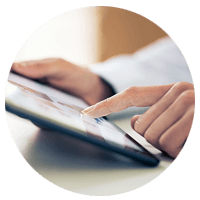 Mobile intelligence
Experience accessible data you can use. Receive insights on any device — online or offline — at one-fifth the cost of other solutions.
Advanced analytics
Keep all of your data and analytics in-house and close to home. Analyse your data directly within the SQL Server database using R statistics language, without having to move it out of your database.
Make the move.
Now you can easily move between platforms, with Insight's guidance. A new Microsoft license migration incentive gives you the ability to transition from Oracle® servers to SQL Server if you have an existing account or sign up for a new Server Cloud Enrollment (SCE) account — and it makes you eligible for free licenses.
With this incentive through the Microsoft Enterprise Agreement, simply purchase Software Assurance for SQL Server and get the licenses for free. You'll also receive hands-on labs, instructor-led training and subsidised deployment services. 
Experience more with SQL Server 2016.
See how Microsoft SQL Server 2016 offers stronger security, faster queries and higher availability than previous versions. Plus, expanded analytics capabilities and robust reporting add to the enhanced user experience.
Get more out of your database platform.
Reduce your costs and improve your operations. SQL Server 2016 features include real-time hybrid processing for both transactional and analytical processing, high-availability and disaster recovery, and the fastest in-memory technology on the market.
Build it in the cloud with Azure.
Cloud-based SQL makes maintaining applications simple. With Azure, built-in intelligence learns the patterns of your apps and maximises performance and reliability over time. Scale without worry of downtime, and work with the tools and applications you prefer.
Is Microsoft right for you?
For more information about any of the products or services that Microsoft offers, please contact us and a member of our team will be happy to help.