Communicate from wherever you are, however you wish.
Skype® for Business Online is a flexible, unified communications platform that gives you easy access to instant messaging, audio and video calls, online meetings and fast file sharing — directly from your Office apps.
Bring everyone together.
Work as a team, regardless of your operating system, device or location. Skype for Business works naturally for one-on-one meetings and audio calls. And now, you can pull together up to 250 people in a single virtual meeting space. An intuitive dashboard gives you total control.
Imagine a worry-free path to the cloud.
Insight's direct relationships with premium partners, combined with our global capabilities, help us deliver a complete cloud solution for your organisation.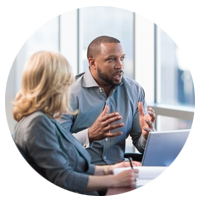 Vetted solutions
We extensively evaluate every technology provider and product, and only offer vetted, best-in-class cloud solutions.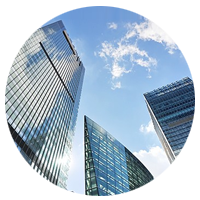 Deep cloud expertise
Don't navigate the cloud alone. We have the expertise to help you find, evaluate and select the right cloud solutions.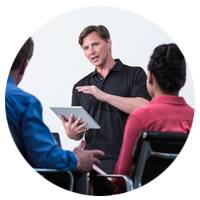 Extensive experience
With in-depth knowledge of the cloud, Insight's teams have extensive experience migrating and managing cloud seats.
Effortlessly scale your online meetings.
Go from a weekly team meeting to a companywide presentation in seconds. Skype for Business Web App includes everyone, whether attendees want to log in or dial in. And Skype works across Windows®, iOS® and Android.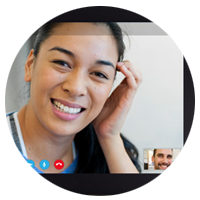 Skype Meetings
Up to 250 people can join a meeting using smartphones, tablets, PCs, phones and meeting room devices.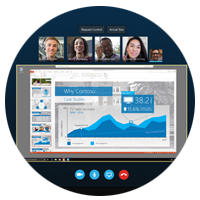 Skype Meeting Broadcast
Meet with up to 10,000 attendees for webinars, all-hands meetings and other one-to-many presentations.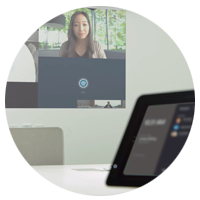 Skype Room Systems
Extend the Skype Meetings experience to your meeting rooms, with audio, HD video and content sharing.
Get personal with person-to-person calling.
Gain efficiencies and cut costs with Voice over Internet Protocol (VoIP). Call users in your company, Skype for Business users in other companies and Skype consumer users around the world. Easily add video or content sharing to any call.
Take your calls anywhere with cloud calling.
Eliminate traditional Private Branch Exchange (PBX) systems and the associated costs. Get a secure and reliable enterprise telephony solution with Cloud PBX in Office 365®.
Call traditional phone numbers using Skype for Business and purchase phone numbers and calling plans as part of your Office 365 subscription. With Cloud PBX, you can connect anywhere you have internet access and on any device. With Insight and Skype for Business, you can:
Save money on communications costs.
Easily manage users from a central hub.
Make, take and transfer calls. 
Why Skype for Business?
No other solution offers as much versatility in how you communicate or is as easy to implement as Skype for Business. Learn more about how you can use it at your company.
Is Microsoft right for you?
For more information about any of the products or services that Microsoft offers, please contact us and a member of our team will be happy to help.