Visualise and analyse your data.
See all of your data, on premises and in the cloud, in one place with Power BI™. The Microsoft BI tools allow you to visualise, understand and communicate critical insights.
View your company's data in new ways with data visualisation tools. You can use prebuilt dashboards for a quick look and create interactive reports for detailed analysis. Stay in the know, spot trends as they happen and push your business further.
See your whole business on one dashboard.
Not all BI platforms were created the same. Power BI gives you access to everything, on one dashboard. You can monitor important data from across your organisation, from all of the apps you rely on.
And with SQL Server® Analysis Services, you can easily build robust data models to provide consistent reporting and analysis in your organisation.
Get detailed and intuitive reports.
Transform, analyse and visualise your data. Share reports in seconds with your organisation using Power BI on the web. Integrate your applications with Power BI to deliver rich, interactive reports and real-time dashboards for all users.
Imagine a worry-free path to the cloud.
Insight's direct relationships with premium partners, combined with our global capabilities, help us deliver a complete cloud solution for your organisation.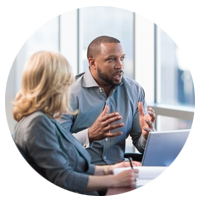 Vetted solutions
We extensively evaluate every technology provider and product, and only offer vetted, best-in-class cloud solutions.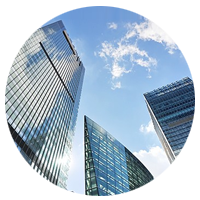 Deep cloud expertise
Don't navigate the cloud alone. We have the expertise to help you find, evaluate and select the right cloud solutions.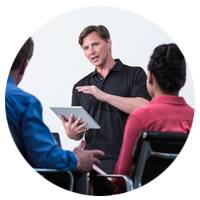 Extensive experience
With in-depth knowledge of the cloud, Insight's teams have extensive experience migrating and managing cloud seats.
Is Microsoft right for you?
For more information about any of the products or services that Microsoft offers, please contact us and a member of our team will be happy to help.