Office 365 increases your business capabilities and expands your access to information
With Office 365, you'll gain desktop and tablet access to Office desktop applications, along with cloud-powered connections, collaboration tools and control. Let your staff work from anywhere, at any time, on any device with cloud access to Microsoft® business productivity applications:
Business-class email
Instant messaging
Videoconferencing
3 ways to purchase Office 365
Each business has a unique need. At Insight, we offer three ways to purchase Office 365 to match your staff size and organisation's objectives.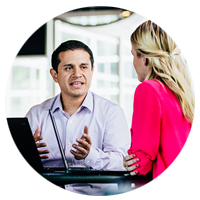 Bundled solutions
Need up to 500 seats? Our Modern Workforce Solutions combine Office 365 with our IT services & ongoing support.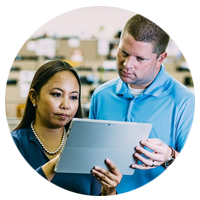 Volume licensing
Need over 500 seats? We'll help you explore your licensing choices to get the best pricing and enterprise agreement.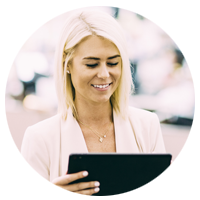 Single or small purchase
Need to buy a single program or a small number of licenses? You can easily make this purchase through our store.
A leading Microsoft partner for 25+ years
As Microsoft's top global partner, we provide programs that help businesses run smarter. For more than 25 years, we've offered unmatched expertise in delivering, deploying and supporting Microsoft software and cloud solutions.
Easy admin controls
Setting rules and policies is simple. Easily apply controls to files such as retention and security policies. Use the Office 365® Admin Center to manage it all: file migration, user access and permissions, limits and more. And all files are searchable within Office 365.
Is Microsoft right for you?
For more information about any of the products or services that Microsoft offers, please contact us and a member of our team will be happy to help.