Applications that drive businesses forward
As Microsoft's largest Global Licensing Solution Provider (LSP), we help businesses gain a competitive edge. Our deep knowledge and understanding of Microsoft® applications, software and cloud programs help us develop customised solutions that fit your exact needs.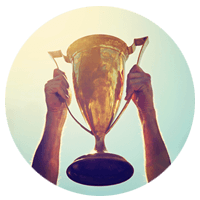 Valued Partner
Insight received the 2015 Microsoft Excellence in Operations Award as a valued partner
Expertise
Insight have 1,400+ consultants, architects & professionals on hand to offer expert advice
Experience
Insight has 25+ years of Microsoft software experience to bring you the best solutions
Achieve more with Insight and Microsoft.
For every business challenge, there's a perfect solution. We can help you identify the right product and provide end-to-end support throughout the software lifecycle.
Cloud
Empower individuals, connect teams and streamline complex business processes with Microsoft cloud solutions.
Volume licensing
Make it easier and more affordable to run software on multiple computers within your organisation.
Office productivity
Help employees work smarter, make data-driven decisions, improve communication and drive progress.
One solution for all of your technology needs
There's an easy way to migrate and manage your Microsoft programs - with Insight you can get the right devices and cloud applications and back them with migration and administration support within our Cloud Service Provider Programme.
Discover Insight's solutions for Office 365, Azure, Skype for Business & more.
Is Microsoft right for you?
For more information about any of the products or services that Microsoft offers, please contact us and a member of our team will be happy to help.