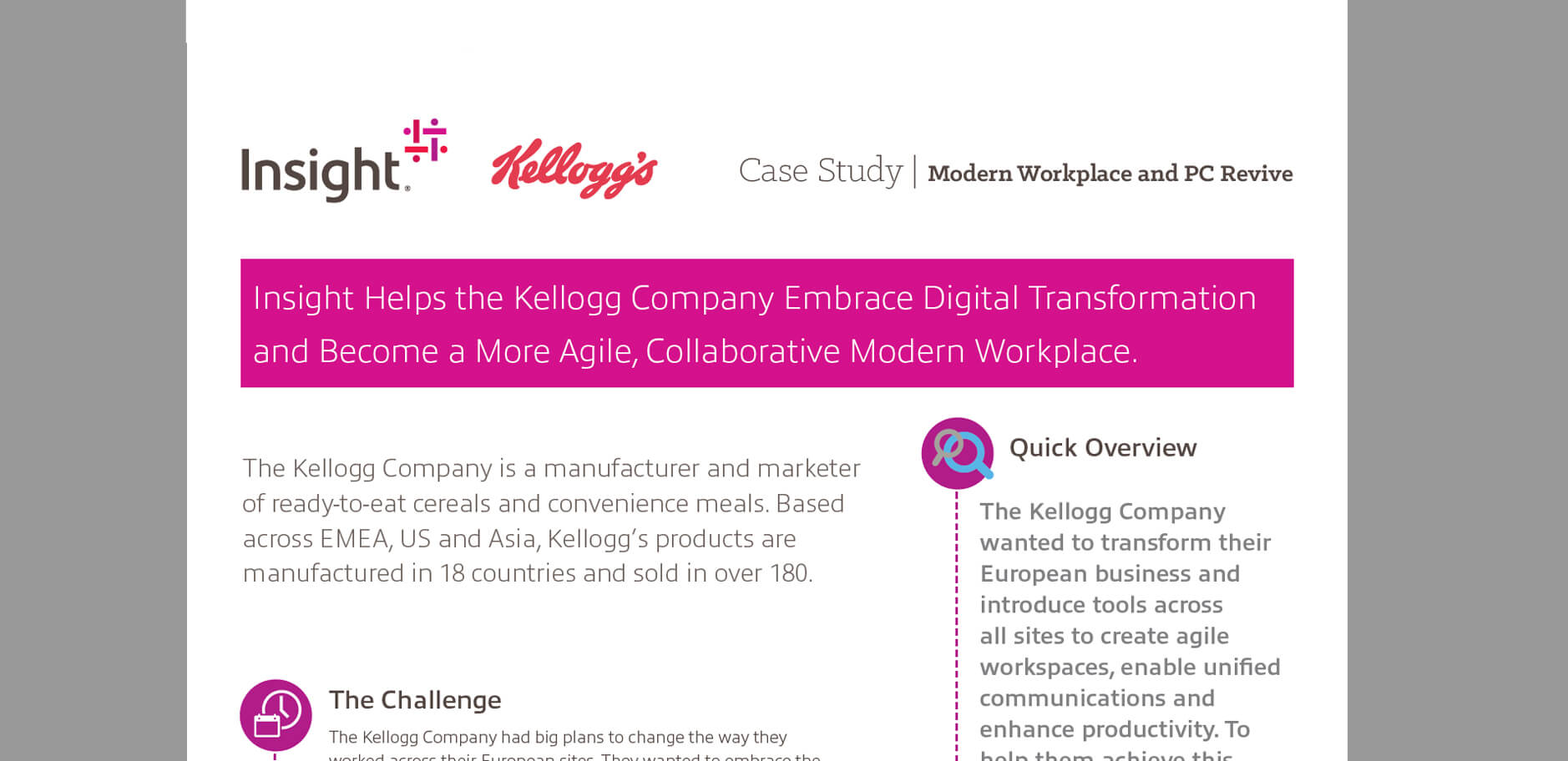 Kellogg's: Become a more Agile, Collaborative Modern Workplace
The Kellogg Company wanted to transform their European business and introduce tools across all sites to create agile workspaces, enable unified communications and enhance productivity. To help them achieve this, Kellogg's needed a partner that could work to tight deadlines and guide them towards the right solutions.
Insight was fundamental in supporting the Kellogg Company in reviving their PC, screen and laptops, as well as creating a futureproof infrastructure for their modern workforce.